Fixed Canopy Aluminium Awnings
Quality Outdoor Awnings & Blinds
Quality Outdoor Awnings & Blinds at Great Prices
Fixed canopy awnings are ideal for protecting entryways and patios and are an attractive way to protect your windows and doors.
Ideal for creating a sun-shading barrier, fixed canopy awnings attach over windows and doors. Our range of awnings are created with aluminium, making our canopies lightweight and easy to install.
With our vast range of designer colour options, you can choose canopy awnings that perfectly match the colour of your home. If you're looking for a durable, long-lasting awning that's set to impress, enquire about our canopy aluminium awnings today.
 Call U Blinds Australia for a free measure and quote or visit our nearest showroom and view our collection in person.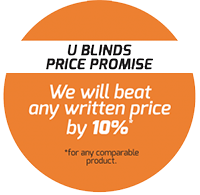 Features & Benefits of Fixed Canopy Aluminium Awnings
Why Choose Fixed Canopy Awnings?
The last thing you want when entertaining guests is the blaring heat of the sun ruining a day outdoors. Aluminium awnings are perfect for patios, shading vulnerable areas from harsh weather. If you have an outdoor area that needs additional protection, be sure to look at all the outdoor awnings and blinds we have available. Prospective buyers will quickly see themselves enjoying long afternoons on the patio, helping to increase your home's marketability.
Add Fixed Canopy Aluminium Awnings to Your Home
Frequently Asked Questions
Aluminium is best known for being lightweight and affordable. It's a metal that's easy to install and is durable for years to come. It can stand against the harsh elements of nature through summer, winter, autumn, and spring.  
Typically, aluminium awnings can last up to 20 years with the right care and maintenance.
For a free measure & quote