Awnings & Blind Motorisation
Quality Automation of your Awnings & Blinds
When you are designing your home, there are many aspects that need to be considered. One of the most important, however, is window treatments. Whether you want to block out light or provide privacy while still allowing views through the windows, blind motorisation and awning automation are a great option. With different styles available for both hard-wired and battery-operated systems, these products can fit any budget and any space in your home!
Blind motorisation and awning automation offer a convenient and aesthetically pleasing solution for windows that are either too high or out of reach. With the motor concealed within the tube of the blind, these blinds provide a quiet and discreet operating system with minimal disruption to your home environment.
Blind motorisation offers complete control over your blinds or awnings with the push of a button. The sensor technology can even retract your awning when it is too windy outside, and light sensors will lower the intensity of your lights in response to changes in ambient lighting. As these products have no cords dangling from them, they are perfect for anyone with small children who might be tempted to play near them!
With the U Blinds range of automated blinds and awning automation for both internal and external applications the options are truly endless!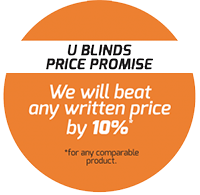 Automated Blinds & Awnings: Types of Fabrics
Blockout fabrics are a great way to create darkness in any room. They can be used for media rooms, theatre rooms, bedrooms and more! Blockout fabrics provide complete privacy while also regulating the temperature of your room by keeping it dark all day long. If you need to sleep through the day or have trouble sleeping at night, blockout fabric is highly recommended for you.
Light filtering fabric is an excellent way to enhance privacy while still allowing some light into a room. Light filtered fabrics are also great for blocking out the sun during the day, creating a soft and relaxing atmosphere in your space.  With so many different styles of light filtering fabrics on the market, you're sure to find one that's perfect for your needs.
With the heat of summer on its way, it's important to have a smart solution for keeping cool. Sunscreen blinds are a great option because not only does it allow light in and out, but it also provides insulation and privacy. With the special woven fabric open like this, no one can see inside but you still have open views of the outside.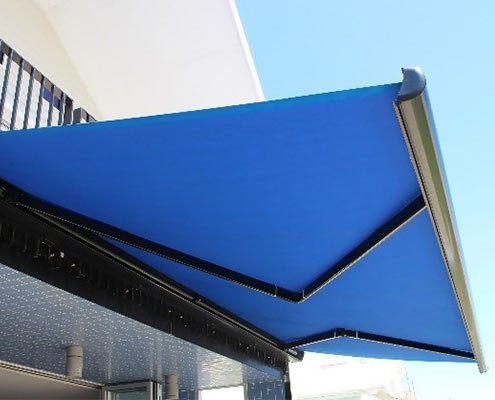 Features & Benefits of Blind Motorisation
There are many benefits to motorising your interior blinds and exterior window coverings.
Frequently Asked Questions
At U Blinds Australia, many of our curtains, indoor blinds and some of our outdoor blinds and awnings can be automated. For more information on if a particular window covering can be automated, please reach out to our team who will be able to assist based on your individual requirements.
Ready to install some automated blinds?
For a free measure & quote