Quality Shutters at Great Prices
Roller shutters offer a sensible window solution for your home.
You will benefit from increased security, thermal protection, and storm and wind protection. Roller shutters will reduce light and noise, and provide you with a safe and comfortable environment to live in.
Roller shutters are suitable for every Australian season, they are highly durable, and you will be making an investment that will add value to your home. Each of our engineered roller shutters is custom-built to suit your requirements and can come in various colours. You will also have a choice of motorisation systems, including solar systems.
Looking at adding some roller shutters to your property? Get in touch for a free measure and quote.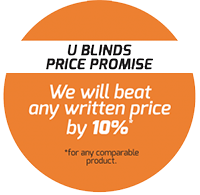 Features & Benefits of Roller Shutters
Want to Add Roller Shutters to Your Home?
Frequently Asked Questions
Roller shutters, are a kind of shutters that work by rolling up and down guide channels, otherwise known as tracks.
While not many solutions can stop a determined burglar, roller shutters can be a deterrent to casual property crimes of opportunity. You may want to explore our range of security screen doors if property security is of key concern to you.
For a free measure & quote