Quality Interior Blinds at Great Prices
Vertical blinds put you in control of the light that enters your home, and your level of personal privacy. This style of window furnishing is functional and versatile, with a contemporary look. They are exceptionally popular in both residential and commercial properties, for the benefits they deliver to everyday living and working areas.
Vertical blinds offer a wide variety of fabrics, including light filters and block outs, they are dust and mould resistant, and anti-fade. You will be making a sensible choice in window furnishings that will withstand years of use. Suitable for large or small areas, vertical blinds are available in 89mm, 100mm and 127mm blade widths.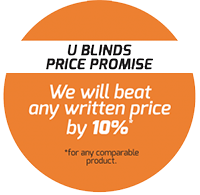 Features & Benefits of Vertical Blinds
Frequently Asked Questions
The main point behind the idea of vertical blinds is to provide full length coverage for large windows, sliding doors, bi-fold doors, and other types of full-length glazing where other types of blinds may not be quite as effective. For instance, to cover a large, full length window with timber Venetian blinds or PVC venetian blinds, may be possible, but is likely to require blinds that could get very heavy.
Looking for Vertical Blinds?
For a free measure & quote