Crank Operated Straight Drop Awnings
Quality Outdoor Awnings & Blinds
Quality Outdoor Awnings & Blinds at Great Prices
A cost effective way to protect your outdoor living area from the harsh Australian sun with a simple crank – operated system, the U Blinds straight drop Awnings will solve any sun or wind issue for your patio and deck area.
Love to entertain outdoors? Crank Operated straight drop awnings are the perfect addition to your home.
Using a simple, crank operated lever, these awnings can be easily pulled up and down, locking into position to stop harsh light from filtering through. These even come in motorised options, so you can operate your awnings from the comfort of your lounge.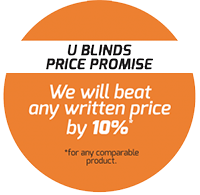 A Range of Material Options
Frequently Asked Questions
Crank operated straight drop awnings simply move up or down along the front of the window to provide shade. The crank operated variant is, as the name might suggest, operated with a crank, but there is also a motorised awning automation option available for this type of awnings.
Ready to purchase crank operated straight drop awnings for your home?
For a free measure & quote