Quality Outdoor Awnings & Blinds
Quality Outdoor Awnings & Blinds at Great Prices
U Blinds Australia's automatic lock arm awnings are a perfect choice for close fitting to windows and can be easily operated manually from the ground floor.
With self-locking arms which can slide into any place along the window, they provide you with an affordable solution to shade and protect your windows to keep your home cool in summer.
Request a free measure or quote by calling 1300 303 391. Or find your nearest location to check out our range of awnings, blinds and shutters today.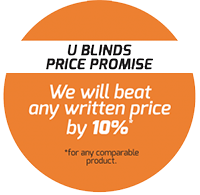 Features & Benefits of the Auto Lock Arm Awnings
These awnings project out and over the window and door frame and can be adjusted to provide shade and keep the hot sun off of windows and home furnishings.
They offer features such as UV protection, wind resistance, ability to withstand high temperatures, water resistance and mould/mildew resistance. Depending on what suits your application best, you may choose between our three fabric options (sunscreen, canvas, acrylic).
Types of Auto Lock Arm Awnings
Looking to add outdoor awnings and blinds to your home? Browse our range online and give us a call at 1300 303 391 for any purchasing advice or help ordering or for a free measure or quote. Find your nearest location to check out our blinds, shutters, and awnings in person.
Frequently Asked Questions
Perfect in both hot seasons and wet seasons, auto arm awnings provide ample protection compared to standard awnings. Our auto lock arm awnings block out UV transmission to better protect you and your family.
Auto lock arms are customised to suit different parts of a person's home. Whether it's the windows in the front or the door in the rear, your auto lock arms will be customised to fit your property.
For a free measure & quote